Top-rated dental implant specialists
Book a free 30-minute dental implant consult today!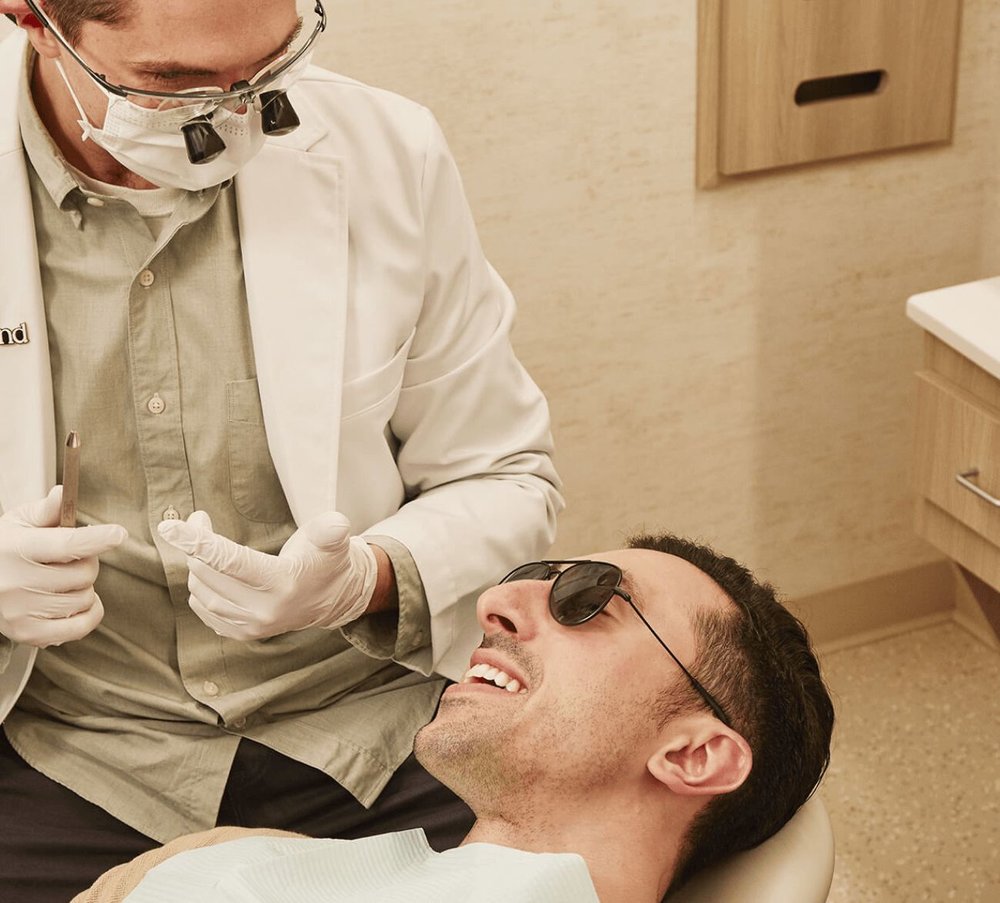 We make getting a dental implant the best experience possible
Objective second opinions
Our dentists prioritize outcomes, not quotas. So they only recommend the care you need.
Transparent pricing
We'll help you make the most of your dental benefits. And you'll know exactly how much you'll owe, with no surprises.
Comfortable care
Our top-rated team and gorgeous studios make getting an implant surprisingly comfortable.
Our elite dental implant oral surgery team
Our oral surgeons are experts in placing gorgeous, long-lasting dental implants, so you can smile and chew with abandon.
Dr. Nicole Teehan
Oral and Maxillofacial Surgery
Brookdale University
Hospital
Doctor of Dental Surgery
Loma Linda University School of Dentistry
Dr. Joel Ayon
Oral and Maxillofacial Surgery
Albert Einstein College of
Medicine
Doctor of Dental Medicine
University of Pennsylvania
Meet dental implant oral surgeon Dr. Teehan
5 star dental implant reviews
For the entire team (front desk, hygienist, doctor) to take the time to explain every little bit and confirm with me at every sign post if I had any questions went a long way. I appreciate their humility with which they approached their profession that enabled me to understand my health more.
Beautiful, modern studios
Soothing environments and state-of-the-art tech. Medically sanitized and sterilized just for you.
Dental implant locations all across NYC
Our studios are conveniently located in Manhattan and Brooklyn, so you can get in and out quickly and safely.
Frequently asked questions
What is involved in getting a dental implant?
How many teeth can be replaced with dental implants?
Who needs dental implants?
What are the reasons to choose dental implants?
What maintenance is required for dental implants?
What are the benefits of dental implants?
What are the risks of dental implants?
What are the benefits of dental implants?
How long is recovery time for dental implants?
Are dental implants covered by insurance?
How long does a dental implant last?
Is a dental implant better than a fixed bridge or a denture?
How long will it take to get dental implants?