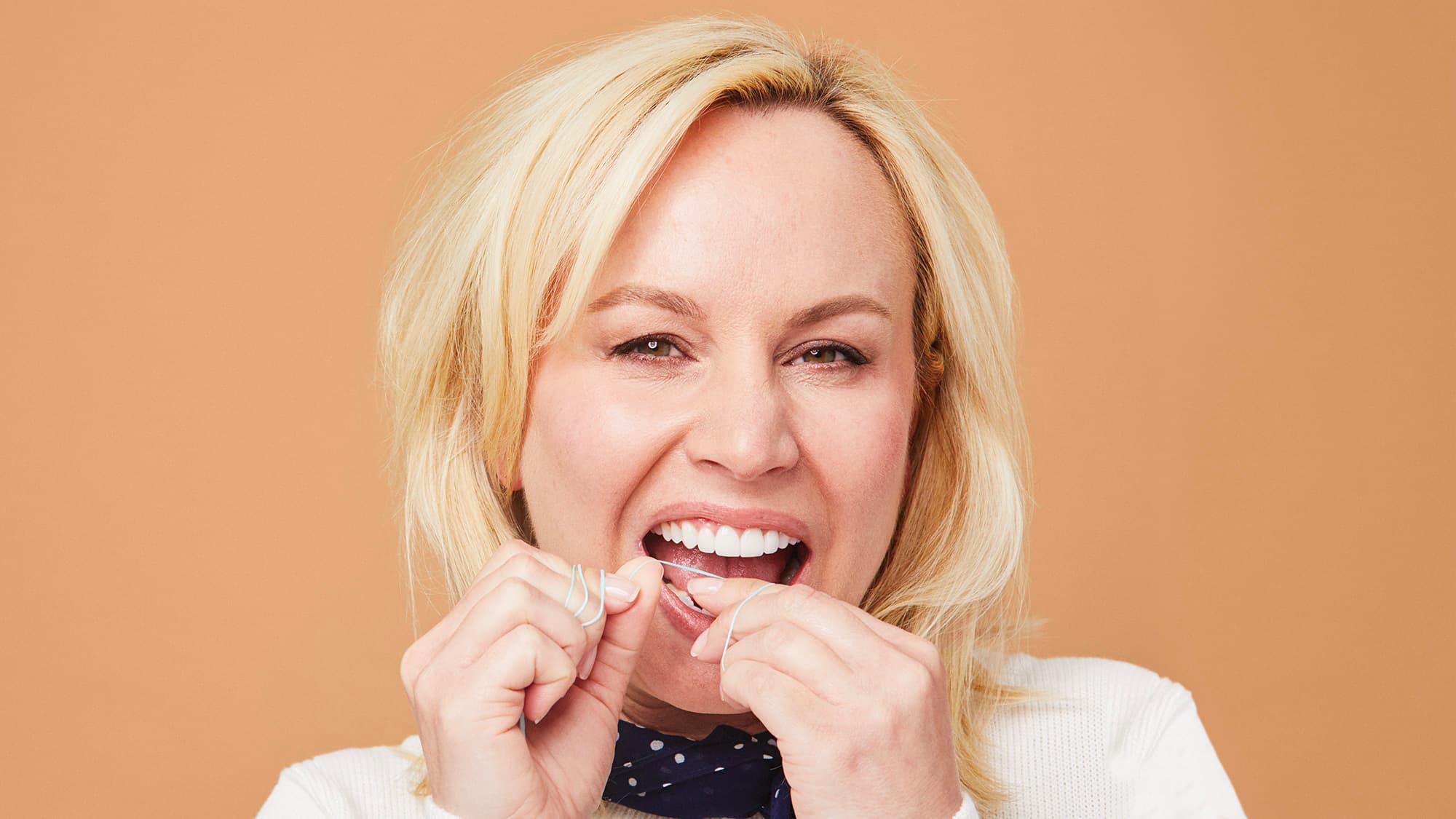 How Veneers Transform the Shape of Your Face
Veneers do more than remake your teeth.
If you've heard of veneers, you probably know that they're a way of gorgeously remaking spaced, uneven, worn down, chipped, or stained teeth. But you probably didn't know that they're also a way of transforming the shape of your face, making it more symmetrical, accentuated, and youthful, like a face lift.
Let's take a step back.
What are veneers again?
Veneers are super thin layers of porcelain that a dentist with special training applies to your teeth. They're works of high-tech artistry, blending 3D imaging with a dentist's aesthetic eye to create a beautiful, natural-looking smile. And they're incredibly durable: when well cared for, they can last for decades.
How many do I get?
Dentists usually recommend getting veneers in multiples of two, for the most symmetrical effect. For cost reasons, you don't want to get more veneers than you need to achieve the look you want. That said, you don't want to get too few, or only part of your smile will look new.
This can be a difficult calculation for patients. That's why, at Tend, we offer per-smile pricing. No matter how many veneers you need, your price will be exactly the same. So there's no reason to hold back on your smile makeover.
What's the process?
At Tend, the process begins with me. If you're interested in veneers, we'll do a free, 30-minute virtual consult to talk about your smile and whether veneers are right for you.
If they are, and you want to move forward, I'll match you with a Tend dentist who I've personally trained. You'll come in for 3D imaging, and your dentist will show you a digital preview of your new smile. This visit takes about 50 minutes.
Sometimes, the best way to make your smile sing is to supplement veneers with crowns, implants, and other types of restorative work. If your dentist recommends that, you won't pay anything more.
The next step is temporary veneers. In about 70 minutes, your dentist will remove a thin layer of surface enamel from your teeth, and you'll leave with a temporary version of your new smile. This lets you test it out with friends and family members.
When you're ready, we'll mill your permanent veneers. Our lab uses state-of-the-art technology, and we hand glaze the porcelain for exquisite natural detail.
In your last visit, also about 70 minutes, your dentist will apply your permanent veneers. And you'll start smiling.
And veneers also change the shape of my face?
Veneers do more than remake your teeth. They actually transform the shape of your face. As you age, your mouth loses elasticity and muscle tone, making your face less symmetrical. Veneers make you look younger by supporting your mouth's musculature and accentuating your cheekbones.
The effect is similar to what you'd get from a face lift. But unlike a face lift, veneers don't involve surgery. And thanks to temporary veneers, you can actually see what you're getting before it becomes permanent.
Interested in exploring whether veneers are right for you? Let's talk!
Book a virtual veneers consult with Dr. Schlenoff
Spend 30 minutes talking to Dr. Schlenoff about your smile and whether veneers are right for you. Virtual veneers consults are completely free.
Book Virtual Consult
Dr. Marc Schlenoff
Dr. Schlenoff is Tend's Head of Clinical Development. He has three decades of experience as a dentist and a clinical instructor at Aesthetic Advantage, the nation's most prestigious aesthetic dentistry program. Before joining Tend, he was a Program Director at Columbia University School of Dental Medicine.