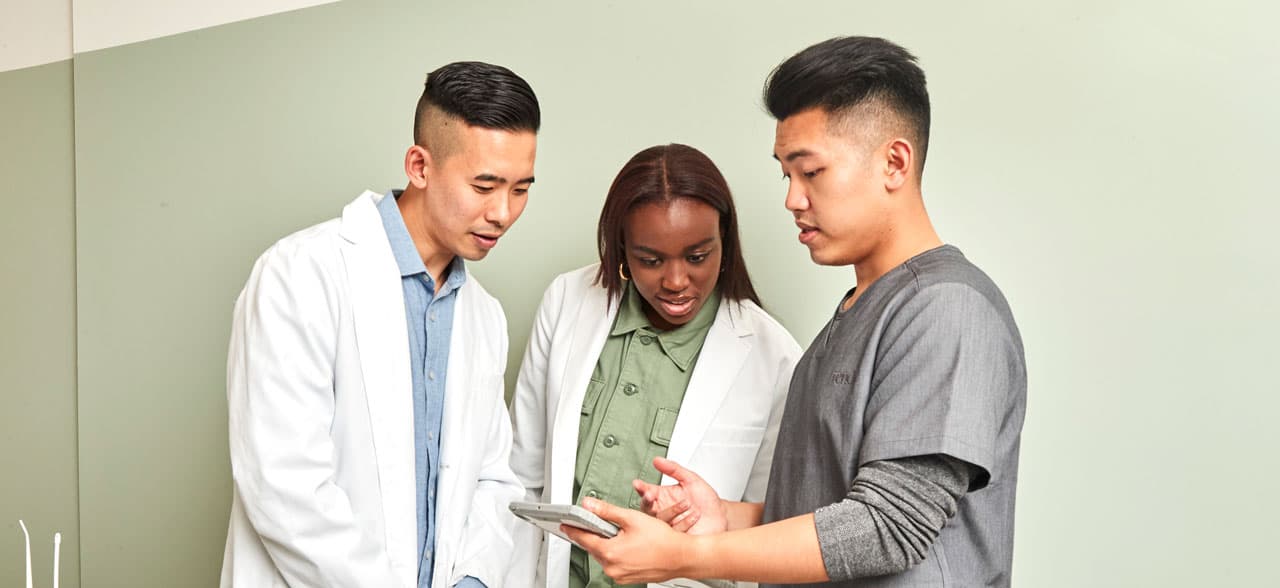 Our Dental Hygienist Training Program
At Tend, dental hygienists feel supported and prepared to do their jobs—and it's thanks to our unique training program.
Stop us if you've heard this before: a dental hygienist starts at a new dental practice and gets thrown right in. No onboarding. No training. They're expected to learn new systems—even new skills—on the fly. It's stressful, and it's isolating.
That is not what happens at Tend. We do dental differently for our patients, and we do dental differently for our clinicians. For dental hygienists, that means a whole new way of being brought onto the team. We want you to feel supported and prepared from day one.
Orientation: The First Week for Dental Hygienists
In your first week at Tend, we immerse you in the company, and we introduce you to the team you'll be collaborating with. You'll be part of sessions on our brand, culture, and values. You'll shadow people in different roles—from a dental hygienist, to a dental assistant, to a welcome bar associate—just so you know how everything works. You'll get trained on all of our technology. You'll be part of mock appointments (even dress rehearsals). At the end of all of that, you'll be singing in your scrubs.
Introducing: Lead Dental Hygienists
"Lead Hygienist" is a new, elevated role we created to support our team. In addition to cleanings and screenings, our Lead Dental Hygienists also help onboard, coach, and train other dental hygienists. Their goal is to help ensure that you're set up for success—and that our members have the best possible experience. Over time, we promote dental hygienists to be Lead Dental Hygienists. It just takes a commitment to leadership, responsibility, and being a great teammate.
A Collaborative Culture at our Dental Studios
When you're part of the Tend team, you're really that—part of the team. You'll be relied on by the other clinicians who work with you, and you'll rely on them in turn. It's the perfect balance of independence and support, trust and feedback. Everyone at Tend is always continuing to learn from each other. We need them to, to keep transforming dental's future.
TendU: Our Dental Learning Platform
We support our dental hygienists well beyond orientation and coaching. We also have an in-house learning platform called TendU. It offers world-class continuing education courses—from how to manage gum sensitivity to how to talk about proper at-home care—so you'll always have a way to sharpen your skills and build new ones.
Apply to be a dental hygienist at Tend
We're opening new dental studios near you, and we're looking for top-notch dental hygienists to join our highly skilled and rapidly growing team.
View Open Roles
Tend
The first dentist you'll actually look forward to.
Related Articles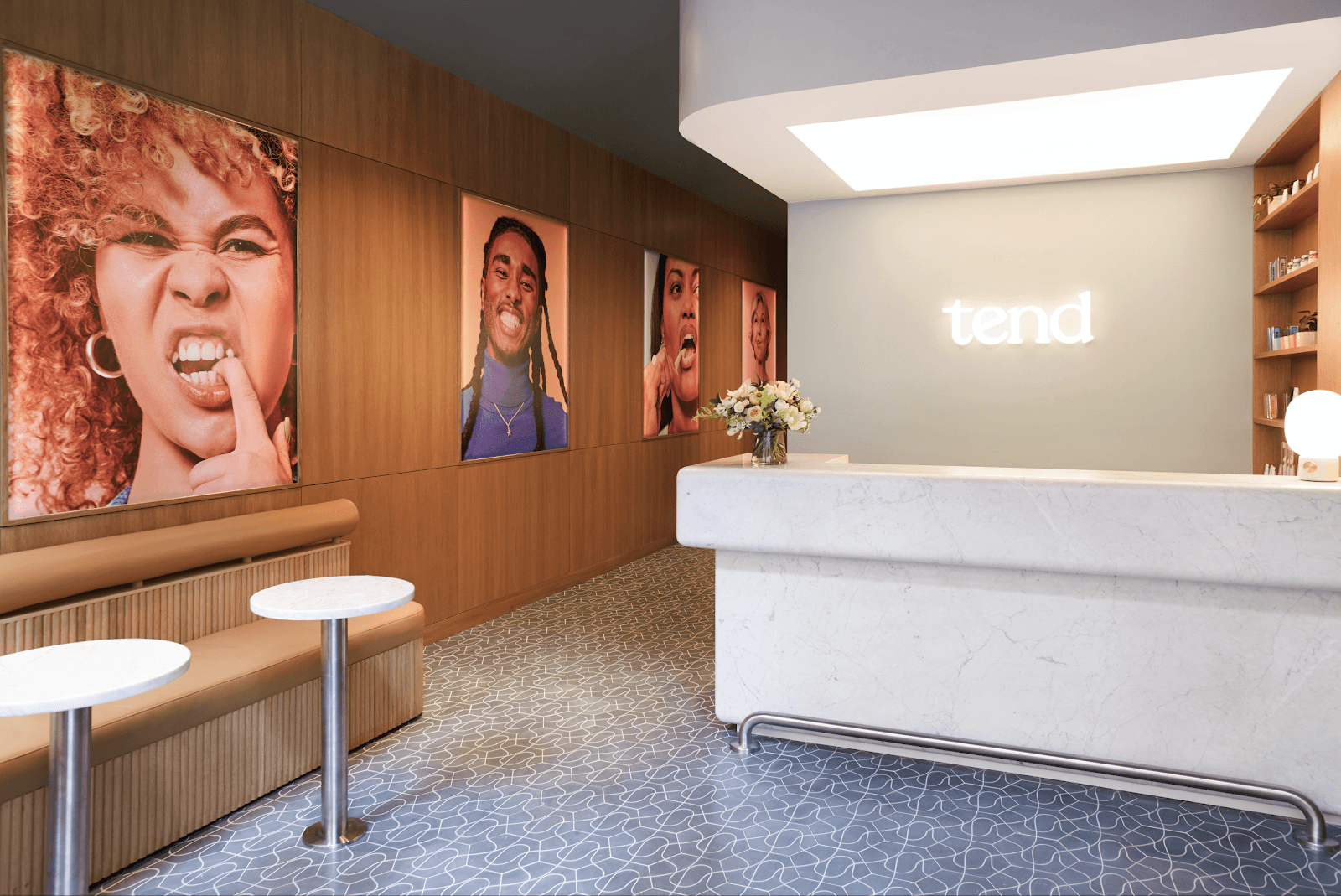 Dear Dentists
By Doug Hudson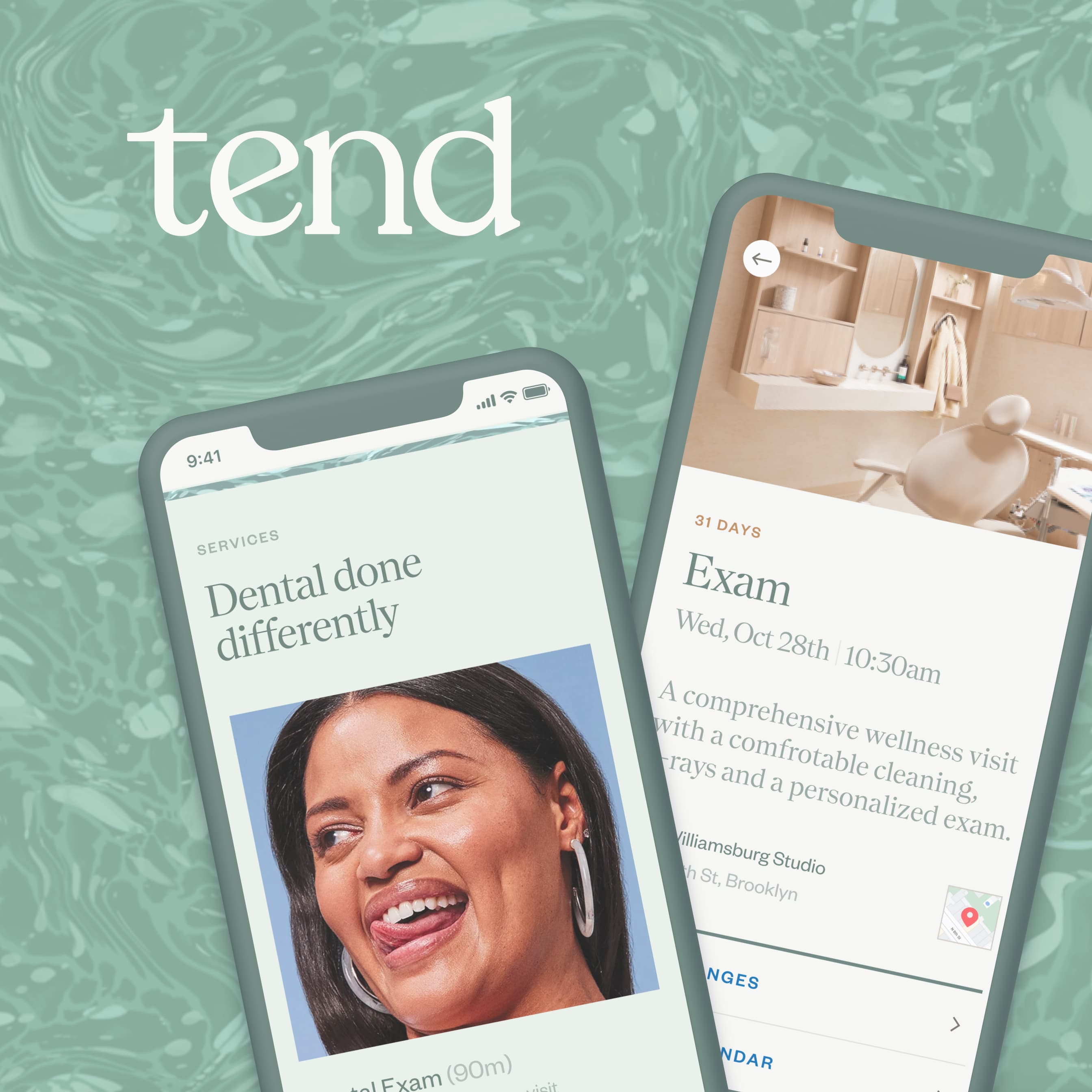 The First App from a Dentist
By Tend