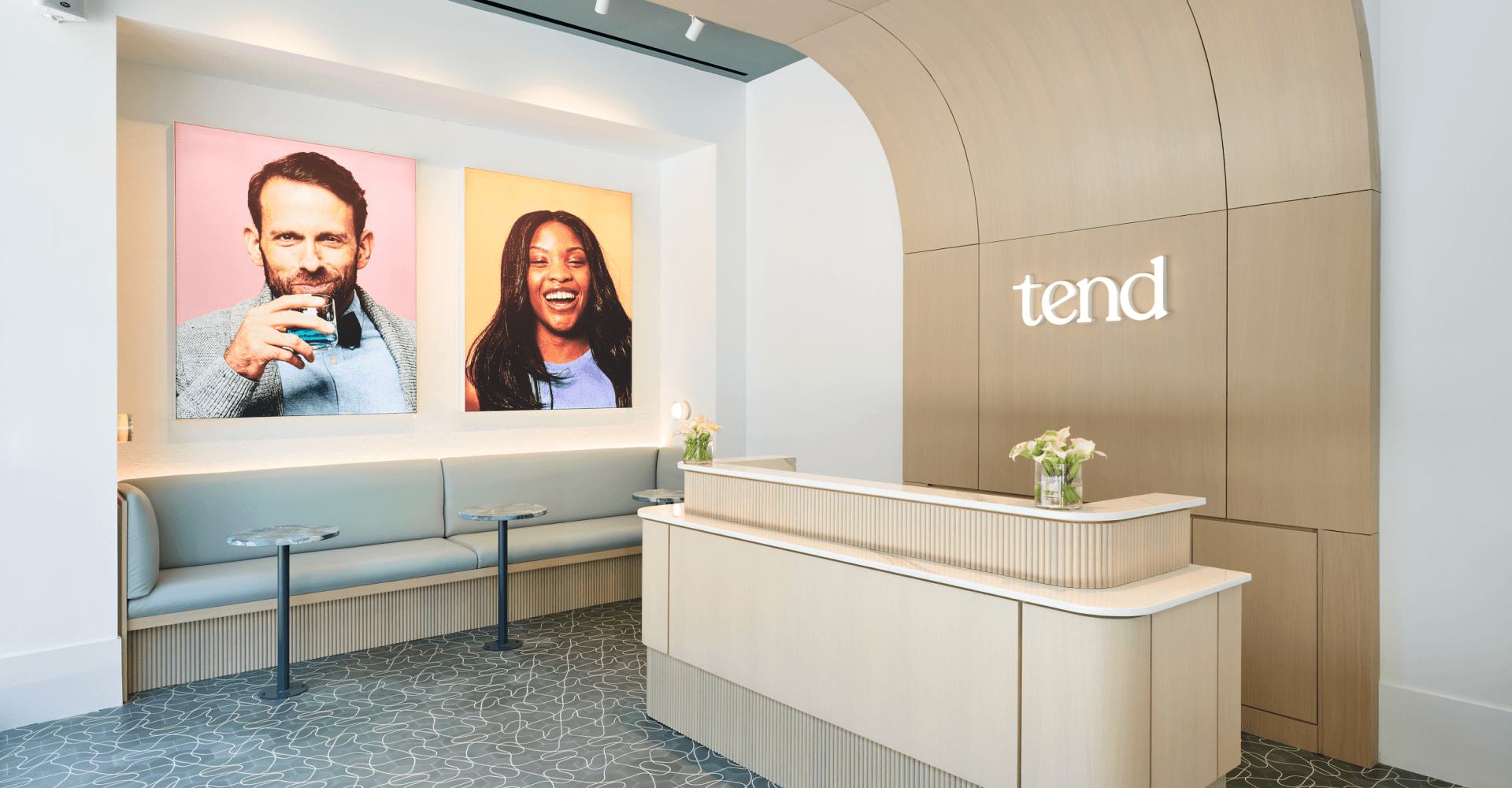 Your First Tend Visit
When you book a dental exam with Tend, here's what to expect.
Contactless check-in
We'll collect your credit card and insurance info online for a faster, safer visit, with nothing changing hands. We'll also tell you exactly what you'll owe, so there aren't any surprises.
Brush Bag
When you arrive, we'll give you a beautiful Brush Bag with oral health products designed by our dentists and hygienists. They're a smarter way to tend to your mouth between visits.
The Brushery
After you're checked in, we'll show you into our famous Brushery—a swishy, swirly room just for freshening up. No more awkwardly brushing in the bathroom at work before your visit.
Our average wait time is 3 minutes
We make a superhuman effort to start every visit on time. If you do have to wait, you probably won't even have time to finish the song in your headphones.
A suite prepared just for you
Next, we'll show you to your suite, prepped and sanitized just for you. It has personal space to hang your coat, leave your bag, and charge your phone. If you chose a show to watch when you booked, it will be queued up on a ceiling-mounted TV over your chair. If you didn't choose one, you can do so when you sit down.
Imaging that's quick, comfortable, and safe
Our state-of-the-art Planmeca Promax 3D imaging machine moves around your jaw instead of poking the roof of your mouth or making you gag. This machine turns x-rays into a comfortable, 30-second process. Because the machine is less invasive, it's less at risk of spreading germs. It also uses 80% less radiation.
Screening for gum disease and periodontal disease
After you've wrapped up your imaging, you'll return to your suite. Your hygienist will screen you for gingivitis and periodontitis. If you have one of these diseases, you may not be able to get a normal cleaning. Instead, we'll recommend non-surgical gum treatment or non-surgical periodontal treatment, which remove harmful bacteria under the gum line and help restore your mouth to health.
A thorough, gentle cleaning
If your mouth is free of gum disease and periodontitis, your hygienist will give you a thorough cleaning, using a topical numbing gel so you won't feel a thing. The tools we use are quieter, gentler, and less intrusive, so you can focus on the TV show you're watching overhead.
A beautifying polish
When your cleaning is finished, your hygienist will give you a polish to remove any cosmetic staining on your teeth. You'll get to choose between mint polishing paste or a fun flavor like vanilla while you keep watching TV.
An expert oral exam
When your polish is finished, your dentist will come into your suite and answer every question you have. Then they'll examine your mouth and talk to you about your oral health with zero judgment. As part of your exam, you'll get a complimentary oral cancer screening. Since the mouth can be a front-line indicator of many diseases, dentists can identify early symptoms before they become more serious.
Only the care you need
We practice evidence-based dentistry and only offer the care you need, so you can decide whether to proceed with any treatment recommendations confident that your interests and your dentists are truly aligned.
The tools we use are quieter, gentler, and less intrusive, so you can focus on the TV show you're watching overhead.
Contactless checkout
That's it. Your exam is finished. If you owe anything for your visit, we'll charge the card we have on file, so nothing needs to change hands. We'll see you next time!
Dental done differently
We make going to the dentist an experience you actually look forward to.
Book a Visit
Tend
The first dentist you'll actually look forward to.
Related Articles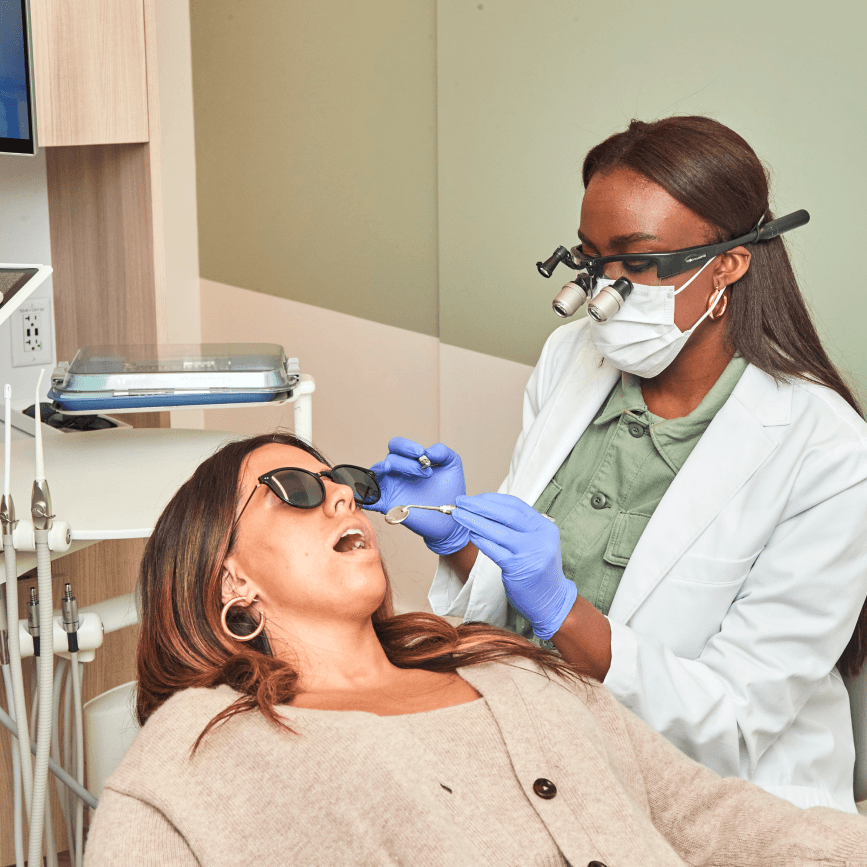 Periodontitis: The Most Common Dental Disease You've Never Heard Of
By Dr. Chris Salierno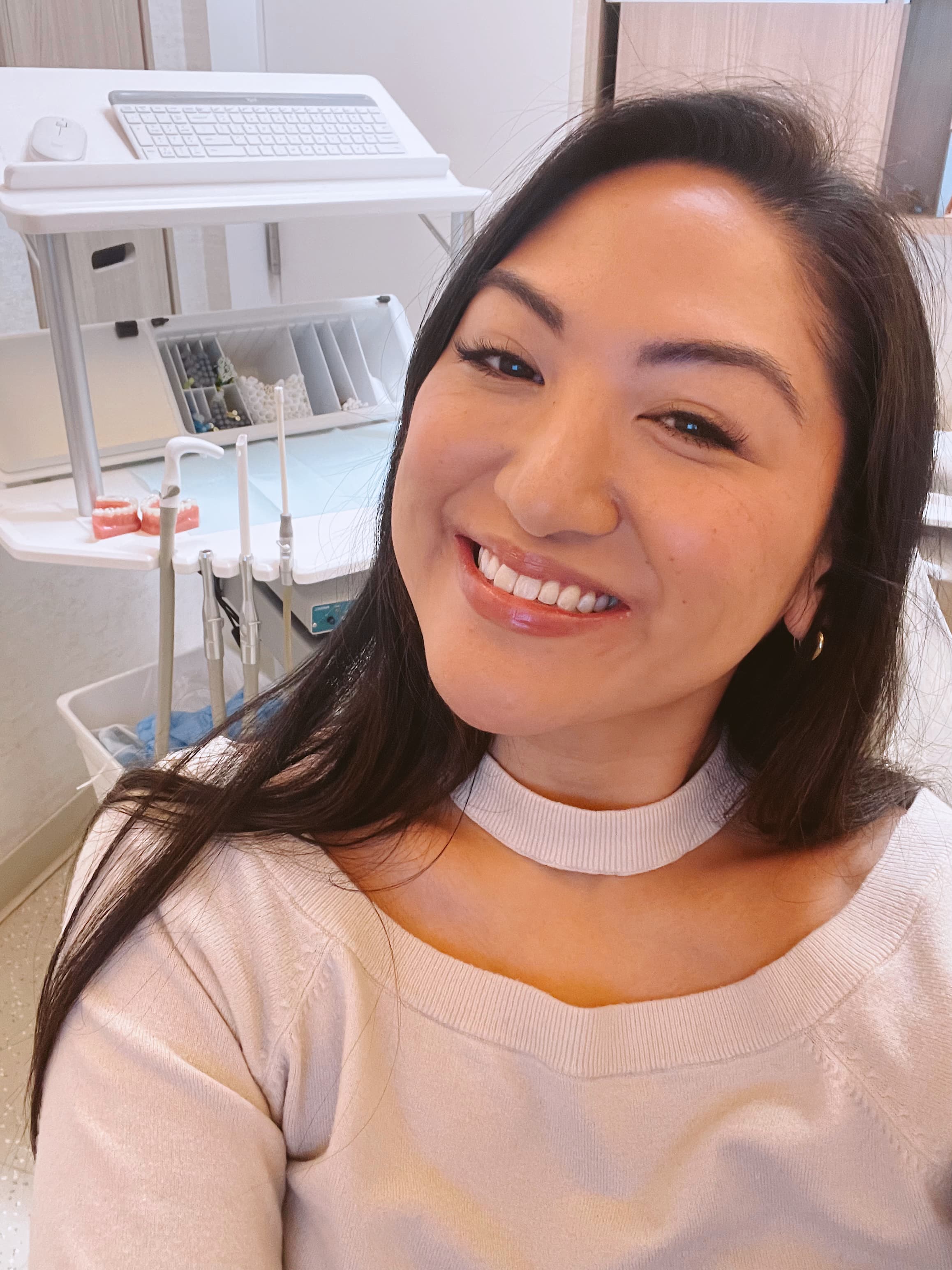 My Breezy Braces Journey
By Kristina Rodulfo

Weed: How Bad Is It?
By Tend